Find your language school
Greek courses in Greece
If you want to learn Greek, Greece is the first and natural choice, of course. Learning Modern Greek can help open the door to a variety of possible careers, like working in the Foreign Service or other government agencies. Greek can also help augment academic careers in a variety of fields, like history, the classics, linguistics, political science, literature, folklore, and anthropology. Since Greece's merchant marine is the largest in the world in terms of tonnage, fluency in Greek combined with a law degree and a specialization in international shipping law could lead to a rewarding career too.
Greek language schools in Greece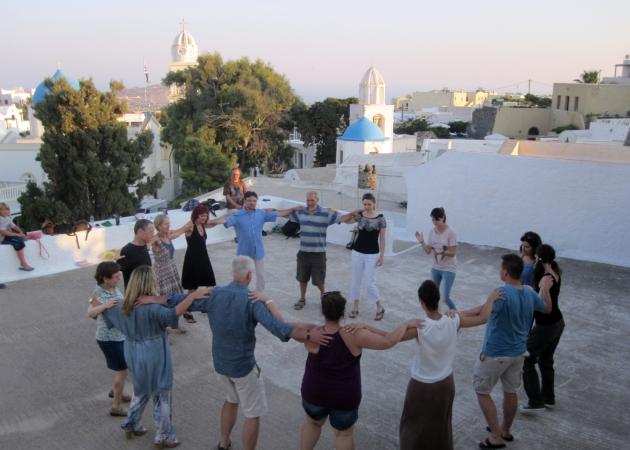 Santorini
The Hellenic Culture Centre is specialized in Greek language courses for non-native speakers, cultural tourism programmes and teacher training, since…
Intensive Group Greek Language Courses
Accreditations:
5% discount by booking on langart.net
Cities to learn Greek in Greece
Why study Greek in Greece?
Greek - the language of languages
Greek is one of the oldest written languages on Earth, one of the first Indo-European languages ever written, and the language with the longest history of alphabetic graphology on the planet. The Greeks have always been aware of the special beauty and power of their own tongue. Even the word barbarian comes from the Greek word βάρβαρος, meaning "one who does not speak Greek."
Greece is beautiful
Athens, Santorini island, Crete, Chania, olive trees, mountains, vineyards and magnificent vistas everywhere. Greece is a delight!
The Greeks are hospitable and friendly, and the Greek food is delicious
The Greeks will appreciate your efforts in trying to communicate with them in their language. They are so encouraging and so patient in speaking Greek to foreigners. The food is delicious and inexpensive. You never have to order desert because the restaurant always offers you free desert at the end of your meal.