Oxford International Study Centre
7, St Aldates, Oxford OX1 1BS , United Kingdom
Oxford International Study Centre is in the heart of the University city of Oxford, and welcomes students from all over the world. OISC is accredited by the Independent Schools Inspectorate has a UKVI Tier 4 licence, is a member of the European Association for International Education and the Council of British International Schols. We are also associate members of the European Council of International Schools, and of the Swiss Group of International Schools . Our programmes for teachers are recognised by Erasmus Plus.
Accreditations:



You'll get a 5% discount on tuition by booking your course at langart.net
Special offers
Winter discount 10% of tuition (November to end of February)
One free leader place in 10 for groups, including accommodation
Family discount 10% of tuition for 3 rd and more members
General Information
COVID-19 school operational status: fully operational
Minimum age of students: 5
Lesson duration: 45 min
Maximum class size: 15
Average number of students in group: 6
Number of classrooms: 25
School's foundation year: 2006
Level placement test on the first day: yes
The nearest airport: Heathrow
Distance from the nearest airport: 80 km
School opening times: 9am
School closed on national and regional holidays: 01.01.2022, 15.04.2022, 17.04.2022, 18.04.2022, 02.05.2022, 30.05.2022, 29.08.2022, 25.12.2022, 26.12.2022
Distance from the airport: LHR-Heathrow Airport 80 km, LTN-London Luton Airport 106 km
Facilities
Library
Free WIFI
Tea / Coffee room
Photocopier for student use
Kitchen for student use
Computer lab
Self study room
Classroom equipment
Air-conditioning in some classrooms
Heating in all classrooms
Audio-TV in some classrooms
The price includes
Free certificate of course attendance
WIFI Internet at school
Language level placement test on the first day at school
Language test before the course
Organized activities at school
Course materials:
Borrowed, to be returned after the course
Top student nationalities
Leisure activities
| Activities | Included / at extra cost | Distance from school |
| --- | --- | --- |
| Golf | | |
| Horse riding | | 5 km |
| Skating | | 1 km |
| Music | | 1 km |
| Football | | |
| Swimming | | 2 km |
| Squash | | 2 km |
| Tennis | | 2 km |
| | |
| --- | --- |
| Accommodation from - to | Prices based on accommodation from Sunday prior to the course to Saturday after the course |
| Minimum age | 16 |
| Minimum stay in weeks | 1 |
| Accommodation Placement Fee charged by the school | 80 £ |
more
less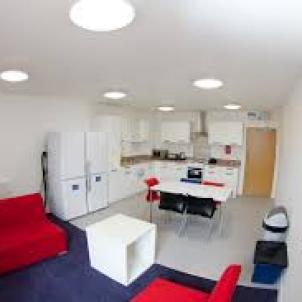 School residence residence
| | |
| --- | --- |
| Accommodation from - to | Prices based on accommodation from Sunday prior to the course to Saturday after the course |
| Minimum age | 12 |
| Minimum stay in weeks | 1 |
| Accommodation Placement Fee charged by the school | 80 £ |
more
less
Terms & Conditions
Payment
Fees must be paid in full 21 days before arrival. A deposit (or full fees for programmes of one month or less) is required on enrolment to secure bookings. Payment must be made in Pounds Sterling, either by cheque, bank transfer, or in cash. International bank transfers are subject to a surcharge.
Courses
When there is no alternative, we reserve the right to alter courses and course dates without notice. In such cases, alternative arrangements will be made of equal or greater value than the original course booking. All lessons are 45 minutes long (unless otherwise stated). In the event of a subject being booked by only one student, we offer individual lessons of equal or greater value, or an alternative subject where a group is available. Such arrangements will always be discussed with students and parents/agents.
Enrolment
Enrolment is confirmed only when we have received all fees, completed application forms, and a signed copy of the student terms and conditions. Student may begin their programme on any Monday, except public holidays and during the Christmas closure period of two weeks – please confirm dates before applying. Applications must be accompanied by a passport scan and copy of recent qualifications, where appropriate.
We require that students applying for A-Level programmes have the equivalent of 5 GCSEs at grades A*-C, and English at CEFR level B2 - IELTS 5.0 or equivalent. Students applying for GCSE or Pre-Boarding programmes must demonstrate aptitude in Maths and English appropriate to their year group.
Cancellation and Refund Policy
Please note that the refund and cancellation policy for groups is different, and each group has its own separate agreement.
A total refund (less registration fee, accommodation service fee, any expenses - eg. courier fee - and administration fee of £50) is payable when:
A visa application has been rejected, an appeal has been made, and the two letters of rejection are shown
30 days' cancellation notice is given, prior to course commencement
Evidence is produced concerning death or serious illness involving the student or their immediate family
Important note: Students using a Confirmation of Acceptance for Studies (CAS) to apply for a Tier 4 visa must use an approved visa application service, and send a full copy of the application documentation to OISC before submission. If these are not submitted, or an application is refused due to a clearly avoidable student/agent error, the above refund policy is void and any refunds offered are discretionary. Such refusals can put the Tier 4 Sponsor Licence of the college in serious jeopardy.
Students registered for programmes of more than one term in duration must give a term's notice in writing if they do not wish to complete their programme, or pay one term's fees in lieu.
A 50% refund is payable when 15-29 days' cancellation notice is given, prior to course commencement.
A 25% refund is payable when 3-14 days' cancellation notice is given, prior to course commencement.
No refund of deposit or fees paid is made to students who cancel courses with less than 72 hours' notice, or after commencement, or to students who fail to arrive in Oxford after a CAS has been issued and a visa granted, even if notice is given.
The above refund conditions refer to tuition, accommodation, and all other payments. The above terms also apply to cancellation or postponement due to circumstances beyond our control, eg. disruption of flights, and you are advised to take out insurance against such events before travelling.
Medical and Travel Insurance
Students must obtain medical and travel insurance prior to enrolment.
Student Conduct
OISC reserves the right to suspend or dismiss any student, without refund, who behaves in a manner which is deemed to be unsatisfactory. In all such cases, the Home Office and the student's family will be informed. A copy of the full policy on disciplinary procedures and exclusions is available on the website.
Liability and Complaints
OISC is not liable for any damage sustained by students, or their property, howsoever caused, while enrolled at the College. Complaints about any aspect of OISC should be addressed directly to the Principal. A copy of the full complaints procedure is available on request.
By completing the application form and applying to study at OISC, you agree that these Terms and Conditions have been read and understood.
Course configurator
Course configurator
Select the start date, length and type of the course and calculate its price. Courses start on Mondays
Accommodation
0 £
Accommodation Placement Fee

0 £
By booking on langart.net you save:
0 £
Payment due now

00 £
To reserve a place on the course, you must make a small partial payment, which will be deducted from your final invoice
Balance to pay

00 £
This payment should be made no later than 14 days before the course starts, and after receiving the invoice from the school
By booking a course on langart.net:
You save 00 £
You book the course at the lowest price
You secure a place on the course after making a small partial payment