Find your language school
Spanish courses in Spain
Spanish is a language that is spoken by almost 500 million people worldwide. Apart from Spain, Spanish is spoken in almost all countries in South America. If you want to learn el castellano however, go to Spain, the country of its origin, rather than to some other Spanish speaking country where the language turned up later. Every year thousands of students from across the world come to Spain to study Spanish. Spain is rich in history and culture and, no matter where you stay in Spain, there is always plenty for you to see and do.
Spanish language schools in Spain
Spanish language schools in Spain - special offers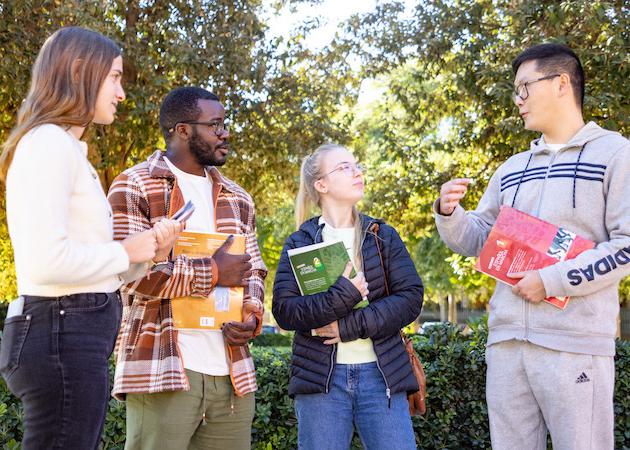 Spanish courses in Valencia
Cities to learn Spanish in Spain
Why study Spanish in Spain?
Get to know the purest Spanish, el Castellano
The purest, easiest to understand Spanish language is spoken in the north-central community of Castile and Leon. The nearby areas of Castilla La Mancha and Madrid are also known for the relatively pure Spanish.
Get to know regional Spanish dialects
Some of the Southern provinces—particularly Murcia, Córdoba, Extremadura and Cádiz—have in turn a reputation of being slightly more difficult for foreigners to understand. However, this absolutely doesn't mean you should avoid these provinces!
Learning Spanish in a big or small city?
When you think about Spain, you probably think about Madrid and Barcelona. These big cities are great places to learn Spanish for many reasons that seem obvious. On the other hand, small cities provide other benefits. Fewer foreigners mean you have a better chance of immersing yourself in the Spanish-speaking community without having to constantly meet others who speak your language.