Find your language school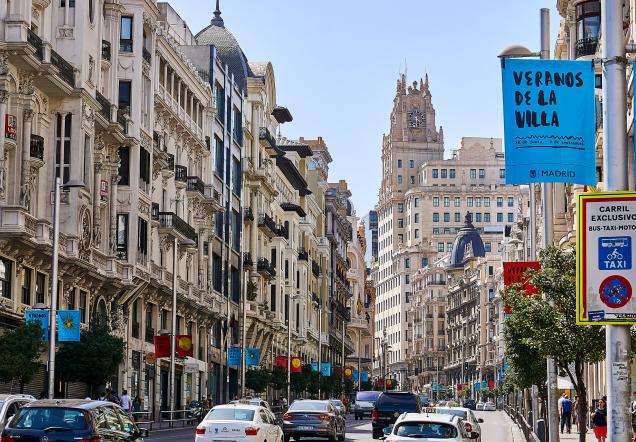 Spanish courses in Madrid
The character of the capital of Spain is determined by the neoclassical architecture of the building from the 18th century, when Filip V of the Bourbon dynasty developed a plan for the reconstruction of the city. Earlier, the capital witnessed the power of Spain and the development of literature and art during the "Golden Age". Today's Madrid is a thoroughly contemporary city - bright lights and constant stream of pedestrians and cars, elegant boutiques, galleries and exclusive stores.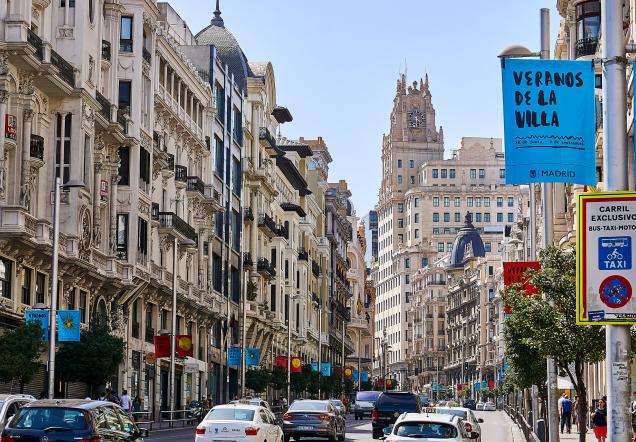 Madrid
Region: Madrid
Population: 3 300 000
Time Zone: UTC +1
Official Currency: EUR
Art lovers will be delighted with the masterpieces of Spanish and European painting gathered in the Museo del Prado (Velazquez, Zurbarana, Goya). Great monuments, world-class galleries, theaters, cinemas - the cultural offer of Madrid is inexhaustible. In the old part of the city, narrow and winding streets hide a surprise behind every corner - a quiet restaurant, a small church, a charming alley. Full of energy, the people of Madrid are open and welcoming.