Find your language school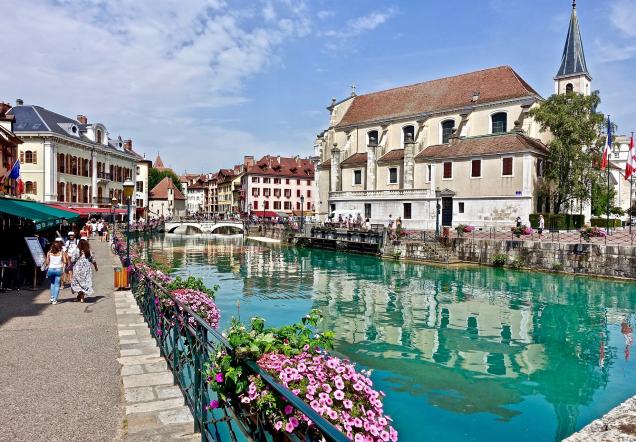 French courses in Annecy
Annecy is located in the Rhone-Alpes region on the bank of the lake that bears its name, in the northern French Alps, 50km north of Chambery, and 40km south of Geneva (Switzerland). Annecy is internationally known for the beauty of its harmonious landscapes, but also for the quality of the lake water, thanks to the conservation efforts for over 50 years, making it the purest lake in Europe. This pure, clear water escapes from the lake, and flows into the channels that run in the "old town" (historic center of Annecy), which gives it its picturesque nickname of "Venice of the Alps".
French language schools in Annecy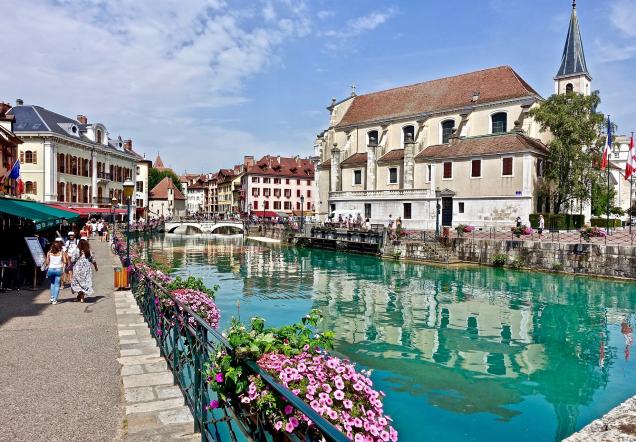 Annecy
Region: Haute-Savoie, Auvergne-Rhône-Alpes
Population: 49 000
Time Zone: UTC +1
Official Currency: EUR
Visitors can enjoy a wide range of sports and cultural activities, in summer or winter. Water activities (swimming, sailing, water skiing, diving), cycling (with a secure bike lane along the lake over 40km long), as well as mountain activities (hiking, biking, via ferrata, canyoning, paragliding). Regarding cultural activities, they are numerous: museums, castles, tours, exhibitions to discover... In fact, the town of Annecy has been awarded the coveted "Art and History" label.